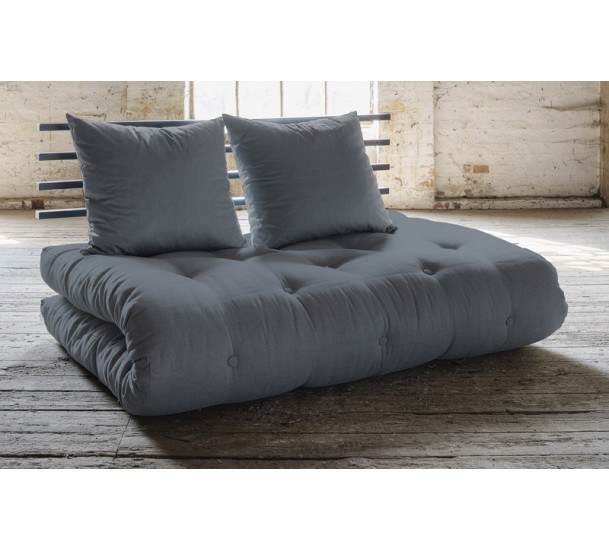 Shin Sano er en prisvenlig sovesofa fra Karup, som bringer en lang række fordele med sig. Den har et typisk betræk med 70% bomuld og 30% polyester, mens den indvendigt består af skumkerne og uldmix – her er der ikke ret meget, der er usædvanligt. Det unikke finder vi nemlig i designet, som umiddelbart ikke minder om ret mange andre sovesofaer. Du kan faktisk argumentere for, at den på overfladen blot ligner en sammenfoldet madras, men når vi ser nærmere, er der i virkeligheden lidt mere at komme efter.
Sovesofaen har nemlig mørklakeret gavl, som tilføjer en ekstra lille edge. Samtidig er den enormt let at omdanne fra sofa til seng, hvilket mange efterspørger, når de skal finde den rette sovesofa. Shin Sano er desuden FSC certificeret, og du får naturligvis to puder med i købet, når du træffer beslutningen om at vælge den.
Shin Sano giver liggeplads til to personer. Da det er et moderne og attraktivt møbel, kan du sådan set have sovesofaen stående i et hvilket som helst rum i hjemmet. Lige fra stuen til børneværelset og kontoret. Prismæssigt er Shin Sano i den lavere ende af sovesofaer, hvorfor du her finder endnu et godt argument for at få den hjem i boligen. Populær blandt studerende!
Se pris på sovesofaen