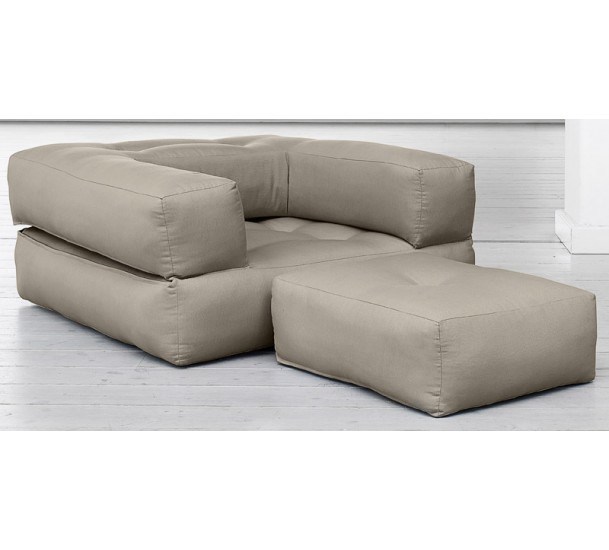 Hvis du har overvejet en kombination af stol og seng, så må CUBE siges at være et fremragende valg. Denne prisvenlige sovestol fra Karup er ganske god at bruge til et teenage- eller gæsteværelse. Det skyldes først og fremmest udformningen af stolen, som gør den perfekt at tage sig en slapper i, men naturligvis også, at den hurtigt kan forvandles til en ekstra sengeplads.
CUBE er lavet af uldmix og skumkerne, mens den på ydersiden har et lækkert betræk bestående af 70% bomuld og 30% polyester. I modsætning til de fleste sovesofaer og sovestole, har den ingen ramme, men består blot af madrassen i sig selv. Den måler 90 x 190 cm, når den er udslået, hvilket giver soveplads til en enkelt person. CUBE er nem at have stående, og det lyseblå design er yderst moderne.
Den bedste grund til at købe en sovestol frem for en sovesofa er, hvis du har pladsmangel – men stadig ønsker en ekstra ligge- og siddeplads. Den er selvfølgelig oplagt at have stående i gæsteværelset, men en anden mulighed er at sætte den i stuen eller i teenageværelset. Hvis du har en god ven, der altid er på besøg, vil CUBE uden tvivl falde i god jord.
Se pris på sovesofaen
Video