Den yderst spartanske Buckle Up stol kan i mange tilfælde vise sig at være det helt perfekte valg. I modsætning til større sovesofaer, fylder den ikke ret meget. Til gengæld får du kun en enkelt sidde/liggeplads ud af den, men det er i mange tilfælde også nok.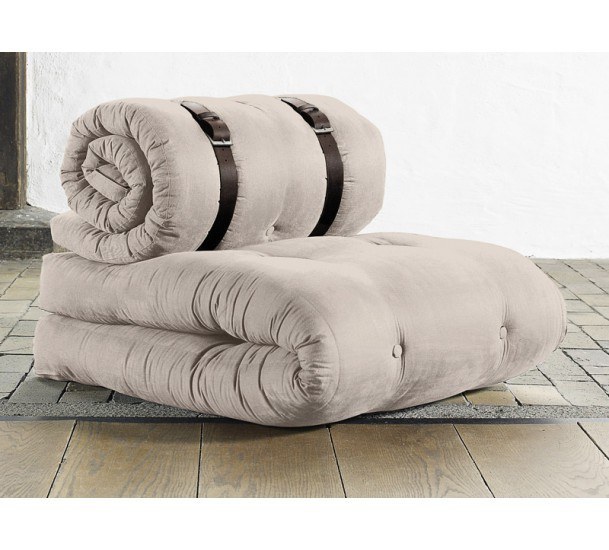 Buckle Up er designet af det danske brand Karup og kommer bl.a. i en moderne beige farve. Det smarte ved den er simpliciteten. Du kan både have den stående som en alternativ stol, der er lækker at sidde i, og du kan selvfølgelig også bruge den til dens hovedformål – nemlig som seng eller daybed. Den tyndeste madras holdes fast med to læderremme og gør det muligt at læne sig tilbage, når Buckle Up står i sin stolform. Når den foldes ud til en seng, er der altså to madrasser, der kommer til at ligge ovenpå hinanden.
Buckle Up har som bekendt et lidt unikt og specielt udseende, men det er med til at gøre den interessant. Den ultra lave pris – sammenlignet med andre sovestole/sofaer – er et andet stærkt argument for i det mindste at overveje Buckle Up. Om ikke andet får du i hvert fald god kvalitet ud af den; og det bliver svært at finde en stol, der er lettere at folde ud end denne!
Se pris på sovesofaen
Video