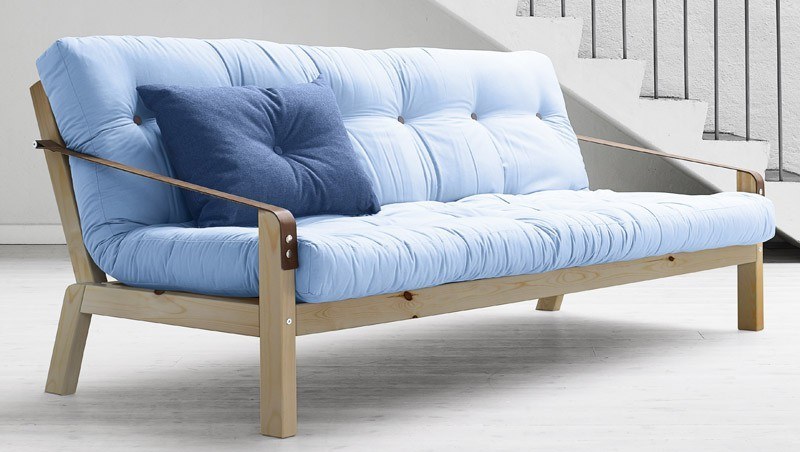 Poetry er en klassisk retro sovesofa fra Karup, som er et stærkt valg, hvis du er vild med lige præcis denne stil – og ikke mindst de flotte farver, som den kommer i. Rent designmæssigt skiller denne udgave af Poetry sig altså kraftigt ud fra de fleste andre sovesofaer, og det gør den særdeles attraktiv for mange. Når den står i sin sofaform, er det kun få, der mistænker, at der i virkeligheden er tale om en sovesofa – men den er i virkeligheden ultra let at omdanne til en seng (se hvordan i videoen herunder).
Derfor lever Poetry altså op til det mest funktionelle krav af dem alle – at du både kan sidde og sove i den. Med et udslået mål på 130×200 cm er der lige præcis plads til to personer. Vi kan med andre ord konstatere, at Poetry er en rigtig god sovesofa at have i stuen eller på et gæsteværelse, hvis der skulle komme venner eller familiemedlemmer på besøg, som har brug for at overnatte.
Sofaen har en lakeret træramme og er FSC certificeret. Du får en enkelt pude med i købet, når du investerer i Poetry. Enhver kan lynhurtigt lære at omdanne den fra sofa til seng – det kræver blot, at man løsner læderarmlænene og lægger ryglænet tilbage.
Se pris på sovesofaen